Alberta Minimum Wage Hike Sunday, October 1, 2017
Posted On: 03/10/17 - 0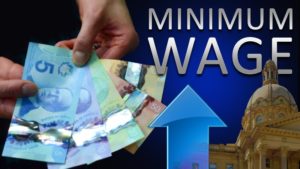 The NDP plan to boost the province's minimum wage to $15 an hour next year could lead to the loss of 25,000 jobs, according to new study by a University of Alberta economist.
The hourly minimum wage is set to rise to $13.60 Sunday from $12.20 before reaching the final figure Oct. 1, 2018, but in a commentary published by the C.D. Howe Institute, Joseph Marchand said these moves could hurt low-wage staff by reducing employment.
---
---