About Us – Edmonton Small Business Accountants and Bookkeepers
PAUL C. MORIN, PBA
Paul brings over 25 years of experience from his role of a controller in helping midsize to large companies with their accounting, bookkeeping, and government compliance needs.
---
CHERYL TURNER, C.C.P.E., CSP
Cheryl has been with global corporations as a business development manager for the past 25 years specializing in sales and marketing mainly to healthcare professionals in the provinces of Alberta and B.C.
---
MELANIE
Melanie is an experienced bookkeeper and client service specialist. If you call or visit our Padgett office you will likely be greeted by Melanie. She prides herself in making sure your experience with Padgett is an informative and delightful one.
---
CAILIAN
Cailian has been a key member of the Padgett team since 2010. She is highly experienced in both bookkeeping and preparing Income Tax Returns for executive review. Cailian attained her Accounting Diploma with NAIT and is currently working towards her CGA/CPA designation.
---
Now together, Paul and Cheryl, like you are small business owners here in West Edmonton. They are passionate about using their experience and knowledge and taking it back to the Edmonton entrepreneur, guiding them towards wisdom and success. As a business owner, your time should be spent on GROWING YOUR BUSINESS. Paul and Cheryl specialize in small business issues, but because of their past business experience, the advice that they bring to you will help you to make more educated decisions. This will help facilitate your business growth with a big business sophistication.
---
At Padgett we are the Small Biz Pros… we provide a unique combination of  small business accounting, bookkeeping and business development services to help Edmonton entrepreneurs succeed.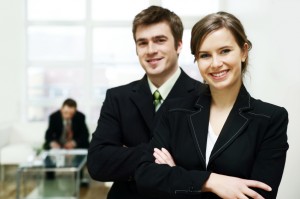 For 10 years, Padgett Business Services N.W. has catered to the individual needs of  Edmonton small business owners through their locally owned-operated office in the heart of the 124 street business zone. By way of personal relationships and efficient service, they provide peace of mind to help their clients, allowing them to focus on growth.
Through Padgett Business Services we offer small business accounting and bookkeeping advice, business development consultations, tax preparation, government compliance, financial reporting, complete payroll services, and other services important to small businesses. By offering trusted advice and integral services to our clients, they are able to free themselves from the tasks, paperwork, and details that often bog down business. Our consultation and services allows our clients to focus on what they do best – running their businesses!