Welcome to Padgett Business Services in West Edmonton
We at Padgett Business Services Edmonton would love to meet you and assist you with your business challenges. Whether it is bookkeeping, payroll, taxes or accounting in general, we have the know how to pull it all together for you. We consider ourselves as your partners in growing and managing your business. Give us a call and let's get to work.
Padgett Business Services is a full service Tax, Accounting, Bookkeeping and Payroll company geared exclusively to you, the small business owner. We provide the personal attention and local knowledge of a smaller practice while being backed by the depth and track record of a well-established firm. Through our network of over 400 locally owned and operated offices we have been supplying our personalized services to small businesses for over forty years.
Introducing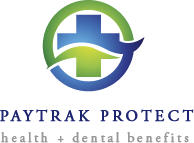 Affordable healthcare & dental protection for you and your staff available only to our paytrak payroll customers.
Learn more
Padgett in Edmonton is uniquely qualified to help you with your small business bookkeeping. Whether you are starting a new business or running a thriving company, Padgett can provide clean unified books that will satisfy both you and Revenue Canada. Bookkeeping is a big part of what we do. Let us provide the time to take care of this crucial part of your business and let you concentrate on running your business.